Over the past week, the movement of EOS price has seen both upward and downward trends with even falling to the level of $5.68. The coin has managed to sustain stability at a particular level and shown somewhat haphazard movement over this week. There was a steep rise from $5.7291 on 6-July-19. Post 7-July-19 the coin managed to gain quite some momentum as it saw a rapid rise to the level of $6.0475. This could have been a game changer for EOS if it had maintained the same performance levels. Since it could not survive the bullish trend at the highest level of $6.0475, prices began to fall again and at the time of writing, the movement of the coin was bearish.
Let us observe the Price comparison of EOS to USD: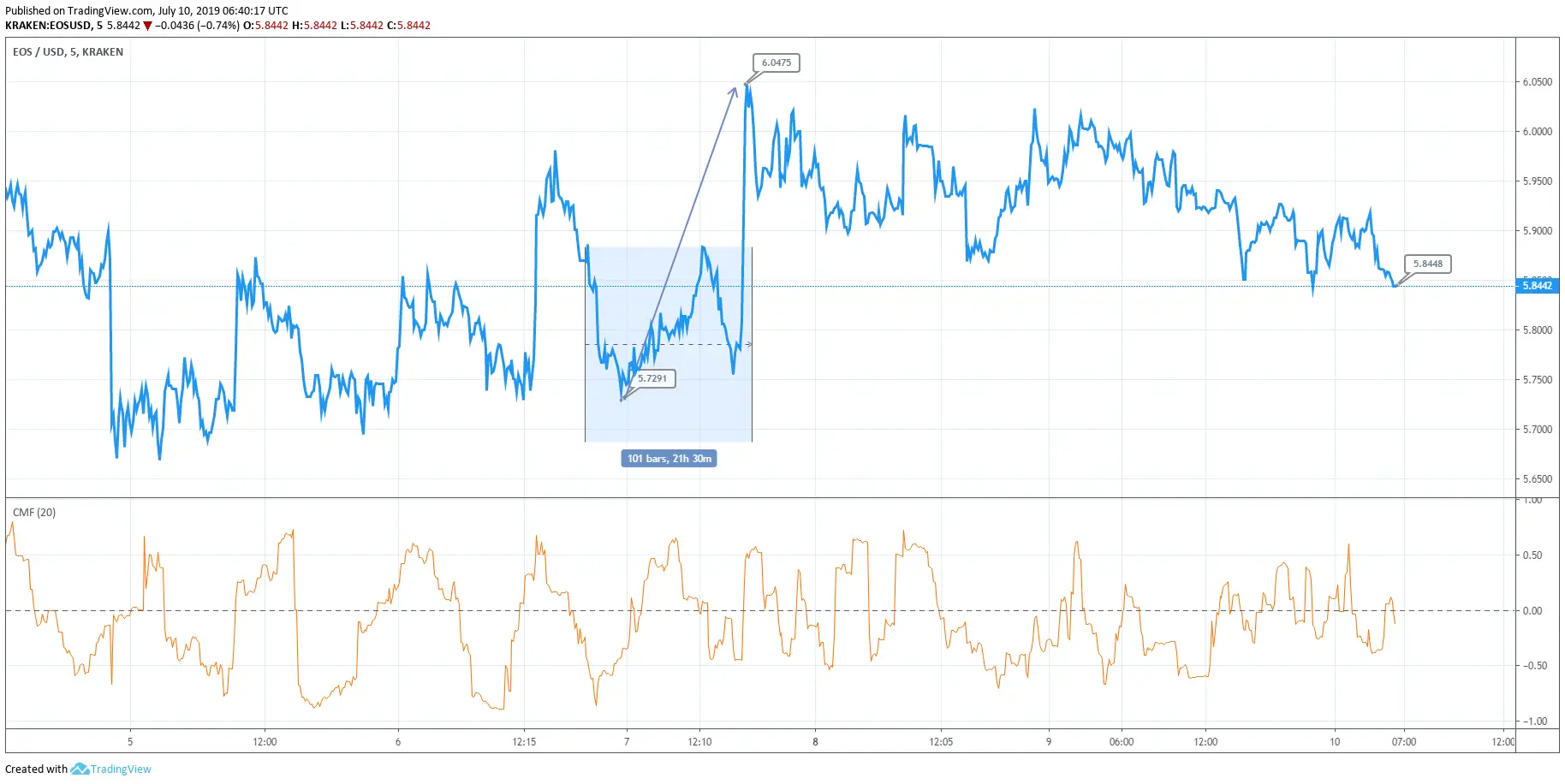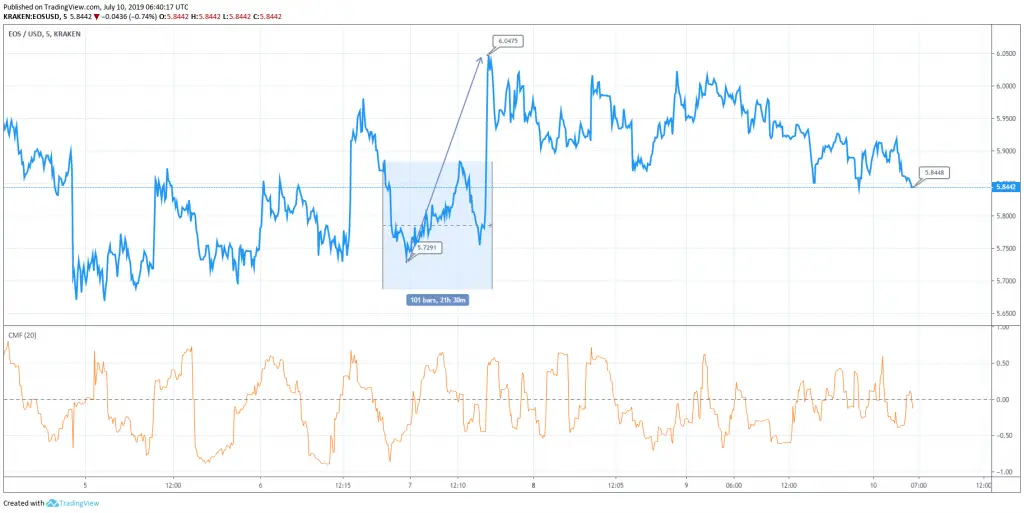 Current Statistics of EOS:
As per 05:54 UTC today, Market Cap of the EOS coin was 5,398,640,175 USD.
EOS price was trading at $5.84 as per 06:35 UTC.
24-hour volume is $2,329,649,916
922,585,379 EOS coins are at present in circulation.
ROI of EOS is greater than 467%.
EOS Price Prediction:
Since 7-July-19 17:45 UTC, where the price was $6.0475 and latest price, the movement of the coin reflects a downward trend by 3% which can be considered negligible. Considering the huge potential of EOS, we anticipate that it can reach $5.9 by 11-July-19. After a duration of 6 months, EOS may trade up to $10.
Conclusion:
EOS coins can be sold now as it will yield better profits now. It is advisable to wait for a few days' posts which you can go ahead and invest in the new coins. It is important to retain the purchased coins for at least 5 years. The Chaikin Money flow also highlights that the current movement of the coin is bearish. However, having said that we predict that the bearish run will end by tomorrow and the coin will pick up pace. This can be said on the basis of the huge potential of EOS and the past performance and efficiency shown by the coin earlier.