From the period of 10-June-19 till 26-June-19 the coin has shown very good growth and the trend was bullish. On 23-June-19, the price of the coin reached as high as $7.5873 as per 00:00 UTC. However, 3 days later there was a sharp fall in the price. From 2-July-19 till 10-July-19 the coin was moving at the same pace without any drastic change in the prices. With two more sharp falls recently, NEO fell to the level of $4.44 two days back. As of now, the EOS seems to be gaining back its momentum and is slowly started showing signs of rising upwards.
Let us observe the EOS to USD price comparison: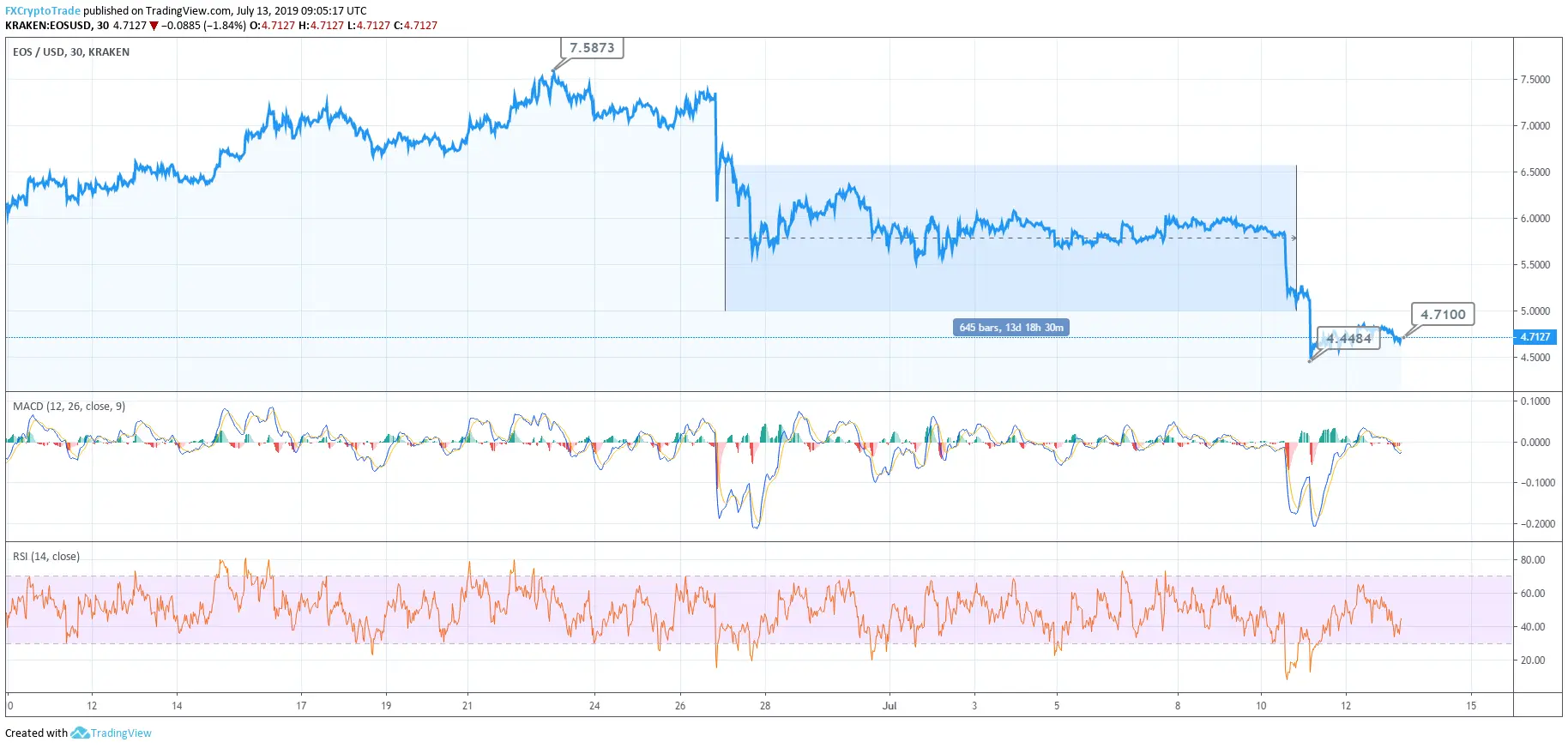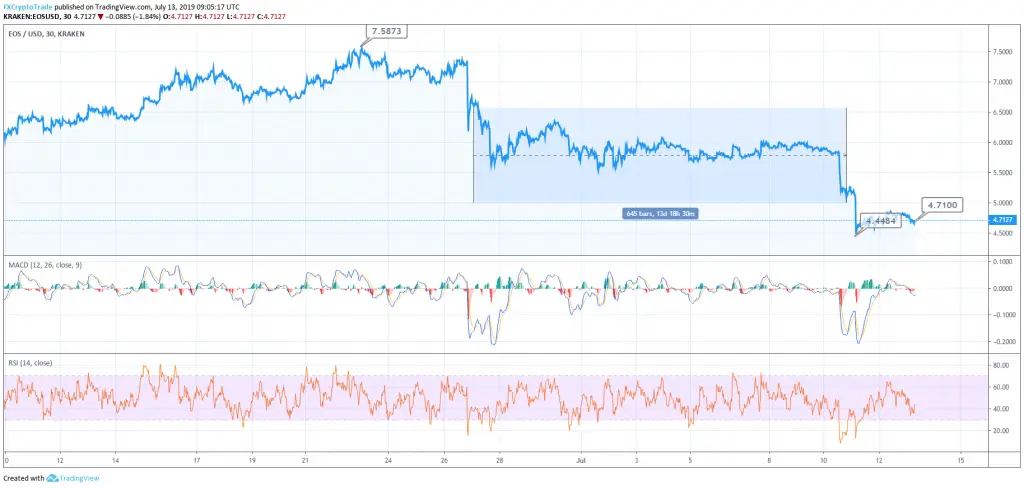 Current Statistics of EOS:
As per 08:44 UTC today, Market Cap of the EOS coin was 4,354,973,922 USD.
EOS price was trading at $4.71 as per 09:05 UTC.
24-hour volume is $1,906,803,872
923,012,753 EOS coins are at present in circulation.
EOS offers an ROI of 357.50%.
EOS Price Prediction & Conclusion:
If we compare prices of NEO since 11-July-19 04:00 UTC time when the price was $4.44 and today's figures the coin presently indicates a bullish run by 6%.
By tomorrow, we anticipate EOS to reach $4.78, and after a period of 6 months, it can reach around $10.
The MACD indicator points to the fact that currently, it is showing downtrend, but EOS seems to be on the rising spree now. The number of coins has been oversold multiple times since last month. At present, the number of coins being traded seems to be moving towards the neutral arena as per RSI indicator. We suggest to wait for a couple of days more, post which you may invest in EOS as it will gain more stability by then. The year to date performance figures of EOS is more than 86%. Thus, EOS promises to be a very good option in the long run.