Since 2007, eToro has offered forex and other CFDs to the retail clients. A major benefit of eToro is its excellent social trading platform. The social platform offered by eToro has earned great praises from the industry watchers. The platform claims to have nearly 10 million users worldwide. But can the eToro platform compare with other brokers? Let us find out.
The Good:
Trustworthy Broker
Wide variety of cryptocurrencies
Social features can be integrated
24/5 client support via email, fax or phone
The Bad:
Social Trading
This feature is what eToro is best known for as eToro takes a very special, social approach to online trading, irrespective of the asset class. You can follow the traders you like the most or simply use their feed to remain updated on the newest market happening. You can use eToro's Popular Investor Program to invest money like the trader you like the most.
Trust
eToro performs quite well in all three aspects of online brokerage safety that is quality of service, security technology, and regulation. eToro gets regulatory oversight both from CySEC and FCA as eToro has met their stringent guidelines.
Trading Products
eToro provides its customers with complete access to trading 6 categories of products, including cryptocurrencies, ETFs, stocks, indices, commodities, and currencies. CFDs on eToro are available for:
ETFs: Investors can select from 58 ETFs in a range of categories like indices, geographic regions, commodities, countries, etc.
Stocks: You can trade hundreds of stocks with eToro.
Currencies: You can purchase from 47 different pairs
Commodities: Contact for silver, gold, copper, oil, natural gas, and platinum.
Indices: You can place trades on twelve different indices.
Cryptocurrencies: eToro has 10 cryptos available.
Account Types
eToro offers two different account types – a demo account that utilizes virtual funds to put practice trades and a standard account to trade with real money. Those who sign up for a demo account get $100,000 to trade as virtual currency. The traders can easily test their strategies in real-time by executing some practice test with this account. Anyone can open a standard account with eToro with just $50. This account offers traders different leverage limitation based on the trade. eToro also reserves the rights to restrict the leverage amount that a trader can utilize to decrease its market exposure.
Fees and Spreads
eToro gets its compensation via the market ask/bid spread, which differs by product. The spread is charged when the trader closes any position only. Except for a spread, an overnight fee is subtracted or added to any trader's account if a position stays open after a certain time period. This fee is multiplied by 3 times if the trader holds any position over Wednesday night. Then there is an inactivity fee of $5 if a trader does not use this platform for 12 months. For a withdrawal, eToro charges a fee of $25 and the minimum amount of withdrawal is $50.
Ease Of Use
This platform is not only simple but highly interactive as well. A new user will not have any problem to learn the fundamentals, and a seasoned trader can easily and quickly execute multiple trades. You can access your portfolio, newsfeed, and watchlist on the main page. Market to market navigation is also simple.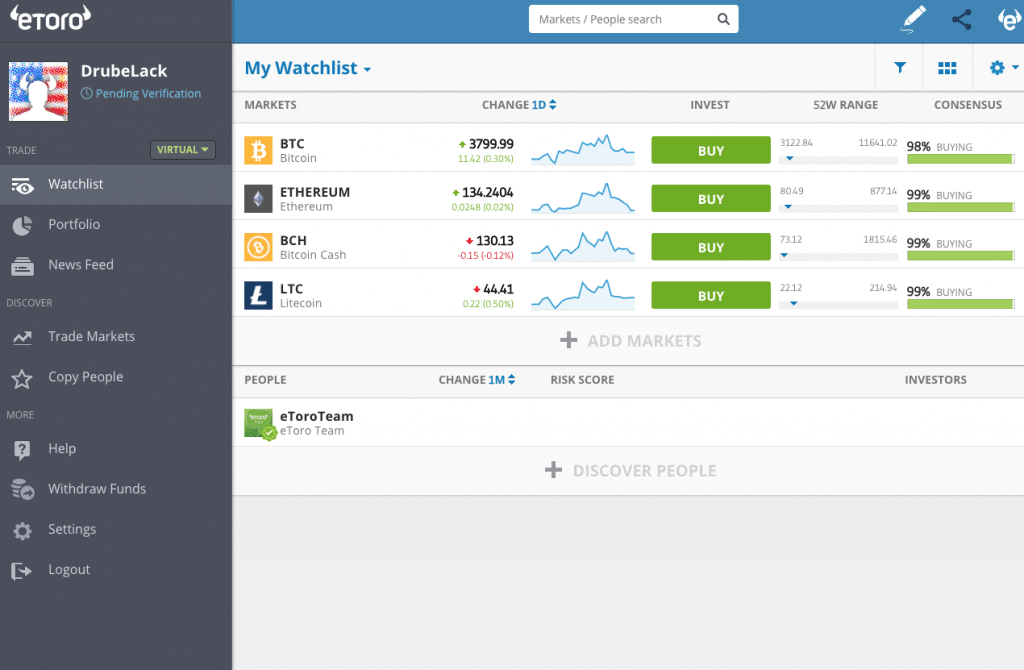 Research Offering
Since CFDs are complicated financial products, eToro has an education center with some actionable information both for newbie traders and seasoned ones. It offers two different online courses, including a trader course and investor course. The trader course offers information on the basic forex terms, some basic strategies and order types. With investor course, you will not just learn about global trading, but about capital management and methods to analyze the financial products.
The Platform
This platform is incredibly intuitive and user-friendly. With the app and site design looking more like a social media website, it is very easy for anybody to get started immediately. It has a mobile app both for Android and iOS. Users can get complete access to all the features and markets available on its desktop platform on the mobile app as well.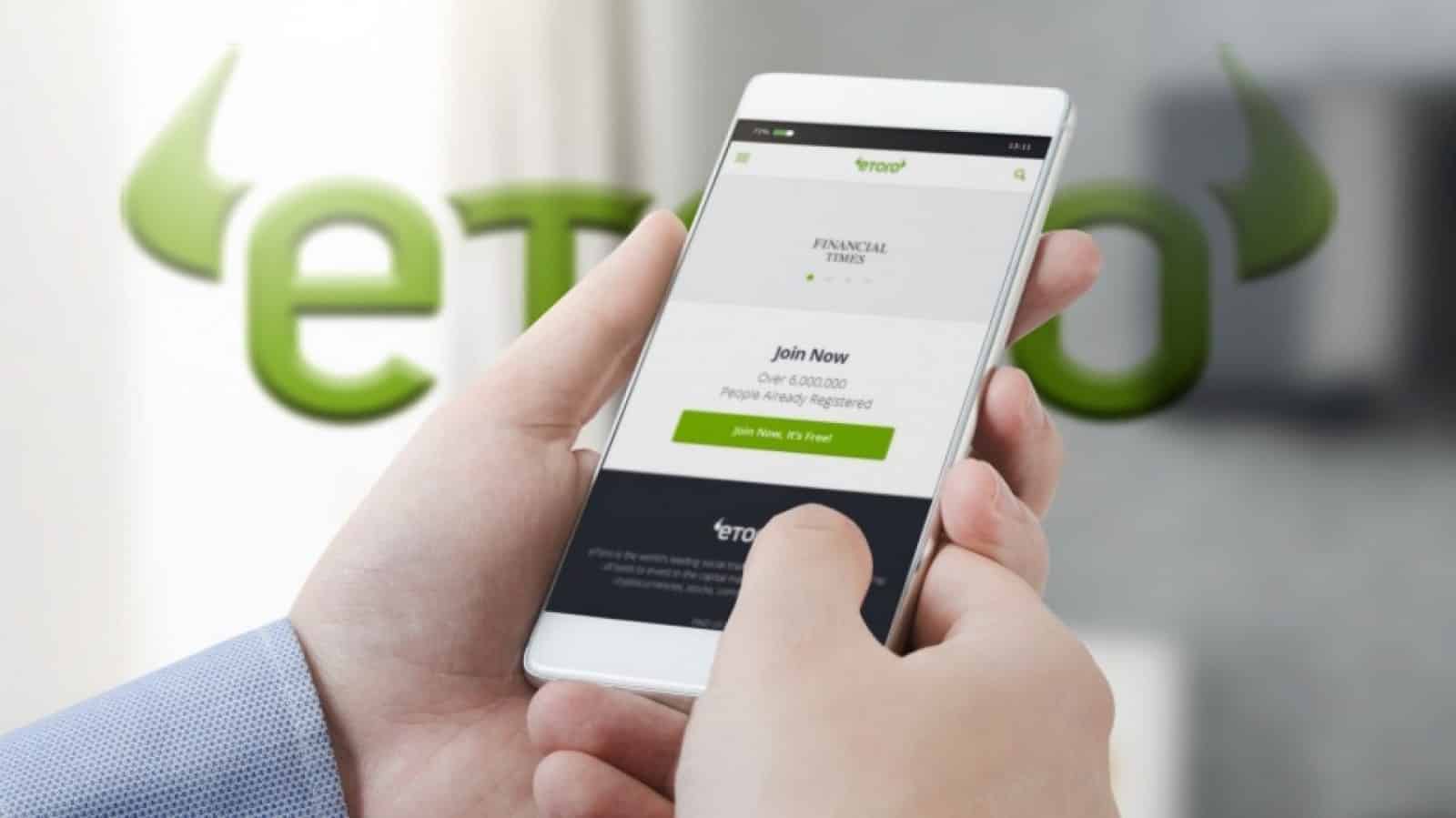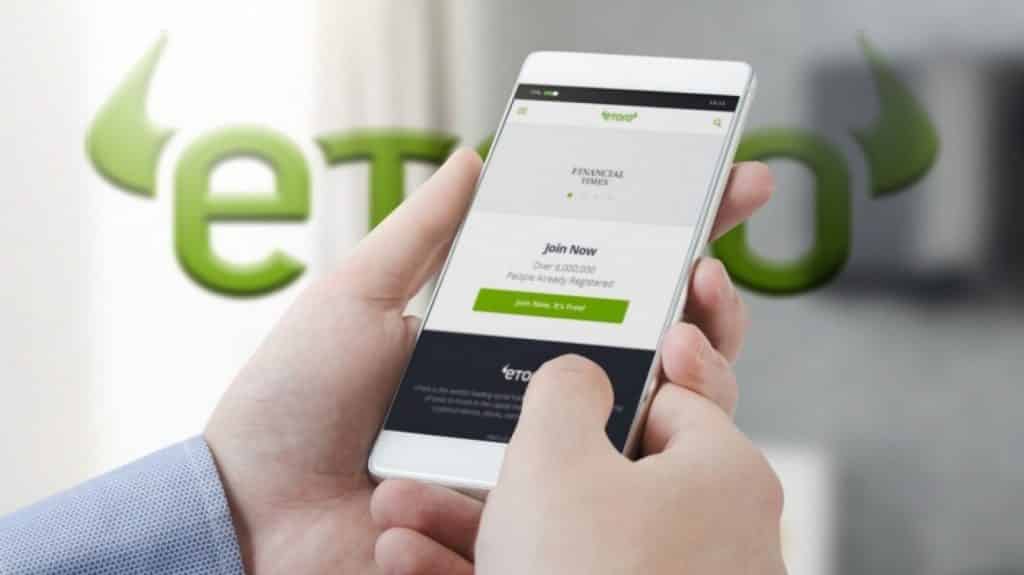 Conclusion
Based on what you are looking for and where you are located, eToro is an excellent option for both investors and traders who are not sure of their strategies still. With eToro's social trading feature, traders and investors can use other traders' history to learn the strategies that work to make a good strategy of their own. The platform has been around for a long time now and has earned the trust of the traders and investors. With the educational resource, features, and usability of this platform, it is not hard to find out why this platform has become so successful. It is a great choice for those people looking to discover new financial instruments and assets.