Polkadot is amongst the leading blockchain ecosystem, with a market capitalization of more than $17 billion. Such a huge market capitalization puts it in the top 12 cryptos globally. Polkadot has displayed a tremendous growth potential since its July 2020 ICO.
Despite the prices not having grown at an obnoxious rate, the potential offered by the Polkadot network to prospective blockchain interoperability adds newfound confidence in its ecosystem.
Polkadot currently trades at $17 after falling from its peak value of $53. Despite the value being short-lived, the growing number of service-related blockchains would eventually require an ecosystem, creating a growth environment for Polkadot investors.
Polkadot Price Analysis
Polkadot now develops a narrowing price movement that indicates an impending breakout. There is a small but bright probability of a positive breakout with its consolidated focused price trend. Click here to read a detailed Polkadot price prediction.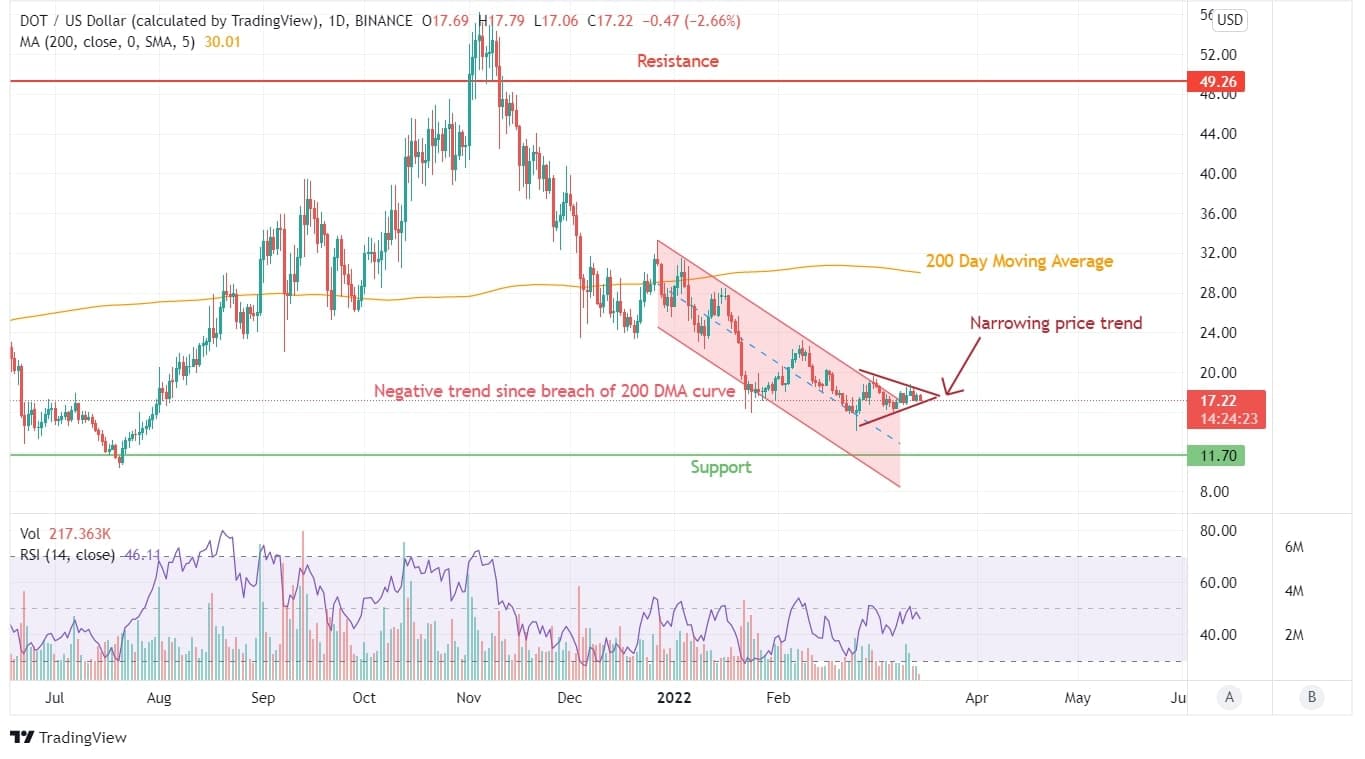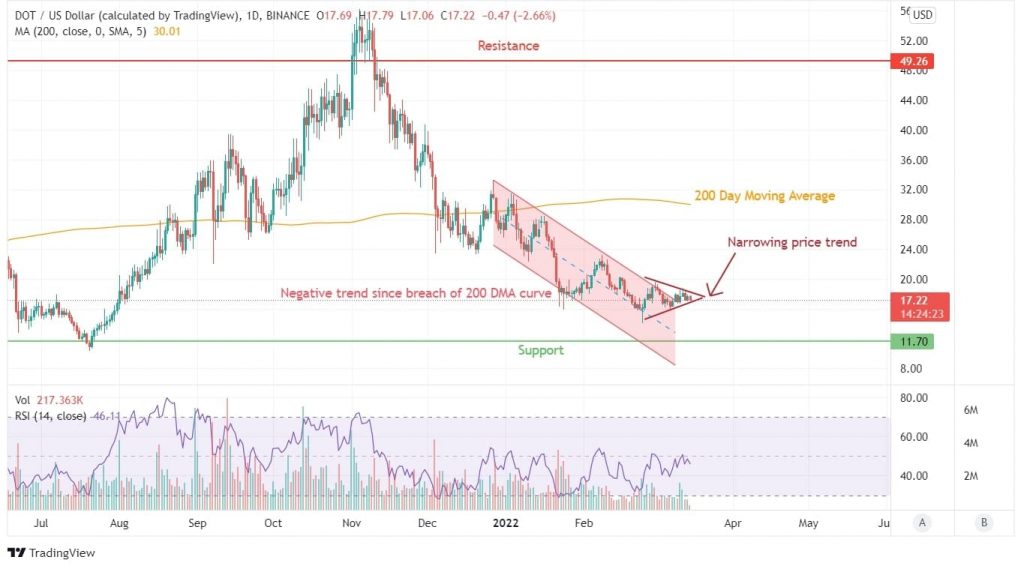 Breaching the 200 DMA curve has turned out to confirm the profit booking sentiment across the DOT ecosystem. However, despite prices continuously falling from $32 to $17.5, the price trend is that RSI is limited to near-neutral levels.
This indicates that despite a decreasing volumetric transaction from its peak in November 2021, investors are holding DOT tokens at lower valuations and dumping them as RSI moves towards the 50s. The support of $11.7 is the last historical price support active on the current price chart.
At present, the consolidating price trend that narrows towards $17 is a challenging task for DOT trends. It has to cross the 200 DMA curve to induce a positive outlook, which has not yet started. The moment DOT crosses over its 200 DMA curve in the coming months will be a clear indication of a strong breakout.